If you are in need of some great long run entertainment, then read on.
When I started training for half marathons, I DREADED my long runs!
After all, who wants to run for hours on end, listening to your usual playlist on a repeat loop? Plus, I wasn't in very great shape at that point, so running for that long was REALLY hard on my body and somewhat painful.
Since my mind didn't have anything better to do, I focused on how bored I was and how it sucked to run for that long. Which, obviously, led to me not looking forward to those long Saturday morning runs.
If you're looking for a way to re-direct your mind and look forward to making your long runs an enjoyable experience, keep reading.
[convertkit form=964110]
Listen to something interesting to beat your long run boredom.
While some people like to unplug and simply be in nature and with their own thoughts during a run, I like to tune in and give my mind something productive to think about.
My go-to's are my favorite podcasts and audio books for long run entertainment, but I still enjoy a great playlist every now and again.
Run and Learn: Audio books for Long Run Entertainment
Before I started running, already I loved listening to audiobooks.
When I was looking for a way to break up the monotony of my long runs, I decided to save my favorite audiobooks for ONLY my long runs, which made run more "special."
My long runs turned into "me time" where I could enjoy nature on a beautiful morning and listen to my favorite audiobook.
This did 2 things:
I started looking forward to my long runs because of the special time that I got to listen to my audiobooks.
My mind stayed busy during my run, and I forgot about the fact that I was running for hours. It became more enjoyable to run, and before I knew it, the run was over and I had completed 6-12 miles.
If you're looking for something to keep you entertained on your long runs and give you something to make those runs a special part of your week, then read on!
Related: 7 Inspirational Audio Books for Your Long Runs
Podcasts for Running Entertainment
While audio books are one of my favorite ways to keep my mind occupied while I run, podcasts are a close second.
I listen to a bunch of podcasts and not all of them are related to running, but the non-running ones are worth a shot as well! Most of my podcasts revolve around designing an awesome life, so feel free to check them out and see if you find them inspiring:
[convertkit form=878335]
---
Download some new music
For music, I can't stand listening to the same playlist over and over again—I love to mix it up.
There are some great music apps out there where you can download playlists, (legally) steal other people's playlists if you don't have time to make your own, and keep your music fresh for your runs.
Amazon Music Unlimited is an easy way to always my music fresh. This option is great for a single user who already has Amazon Prime or Prime Student. It has most of the same features as Spotify where you can search and download full playlists.
If you'd like to try Amazon Music Unlimited, you can grab a 30-day FREE trial.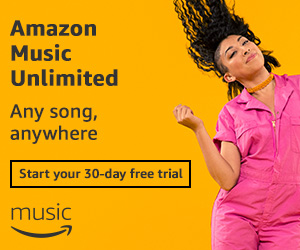 After searching around, the music service I personally is Spotify Premium.
It seems like they have more playlist options than Amazon Music and since my husband also needs a music service, we pay for the family plan, which is the same price between both Amazon and Spotify.
What is your favorite long run entertainment?
Run Happy,
Alexis
About Me: I'm Alexis, Founder of RunningMyBestLife! I am an avid recreational runner, half marathoner, wife, dog mom, busy professional, downhill skier in Northern Utah. My mission is to help new enthusiasts fall in love with the sport of running. I believe that running is a catalyst to taking control of your life and living your best life by design. Learn More –>