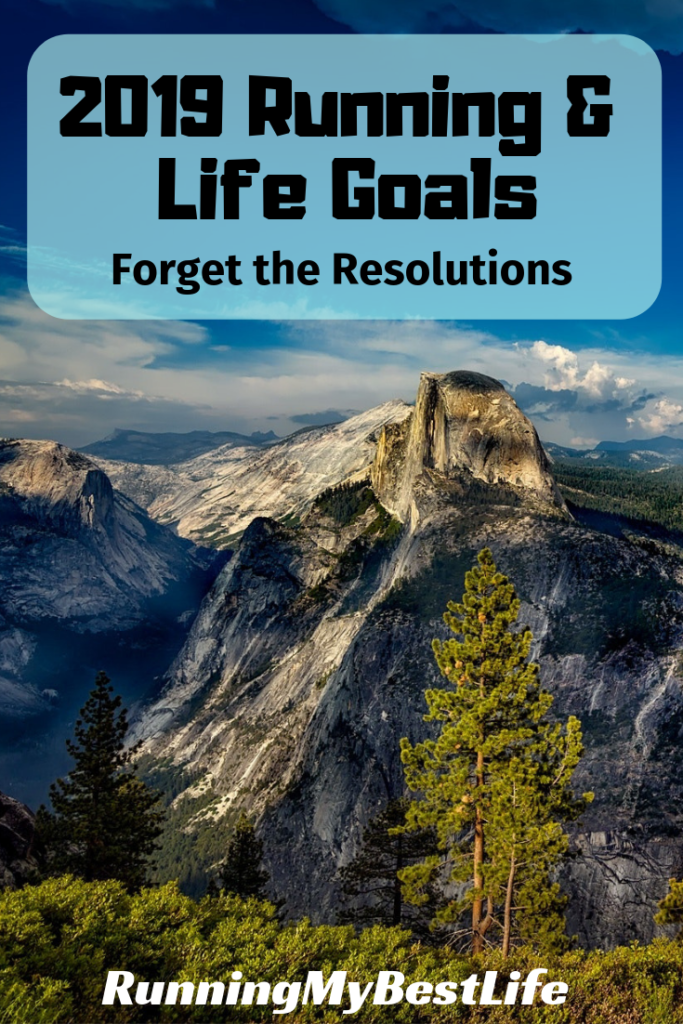 Forget setting resolutions for the New Year—they are destined to fail.
"I want to ______ more."
How MUCH more?
"I want to quit ________ so much."
How much is TOO much?
Resolutions are destined to fail by design, because they aren't S.M.A.R.T., and they aren't goals.
If you want something to happen, you need to set a SMART GOAL.
Brian Tracy is a great resource on setting SMART goals, so I won't dive into the nitty-gritty details here. I just want to talk about why, and how I'm setting goals for this year.
Preferably 1 at a time.
As I'm writing this, I looked back at the 4 years of annual goals saved in my Google Drive. It's become somewhat of a tradition.
Each year, I reflect on what was achieved and what wasn't.
Nearly all the specific and measurable goals were achieved.
These are the ones I can look at and either say "Yes, I did that," or "No, I didn't get that done." For those that are attached to numbers (a.k.a. measurable), I could put a number next to them for how close I got.
Example:
Goal-End 2017 with at least $5,000 in retirement savings.
Result-$4,910 retirement account balance at the end of 2017.
Did I achieve my goal?
Technically, no. However, I was damn close. I still achieved the intent of the goal.
5 Areas of Your Life Need Goals:
Physical Health
Professional Development
Financial
Social
Personal Development
You might choose to add other areas, and that is completely up to you! Set goals based on what you would like to accomplish for the year.
Physical Health
Last year, I ran my first half marathon. The race went better than I planned, and my time was 2:19:41.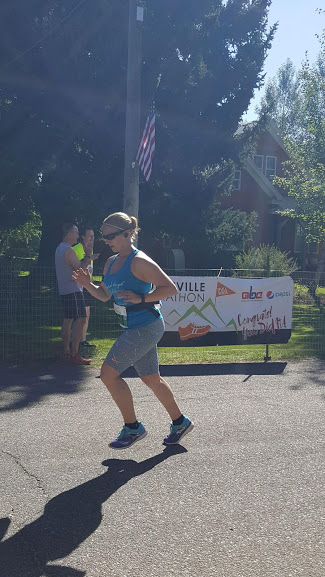 This year, I will run three half marathons: Salt Lake City, Ogden, and the Air Force half marathon.
In the Salt Lake City half marathon, I want to run 2:10:00 or less. This will be the last half marathon that I can run before I apply to be on my MAJCOM team for the Air Force Marathon MAJCOM Challenge at the Air Force Half Marathon.
Related: Salt Lake City Half Marathon Race Recap
I want to do the best I can.
I don't have a specific time goal for the Ogden half marathon, because it is only 4 weeks after the Salt Lake City half. My focus for the Ogden half marathon will be practicing my recovery after Salt Lake, taper prior to Ogden, my race day routine and fueling technique.
For the Air Force half marathon, I would like to run it under 2 hours. This might be a bit lofty…but if I can hit 2:10 in April in Utah, then I definitely think I can run a sub-2 in September. The Air Force marathon is in Ohio, which is damn-near sea level.
Run an average of 20 miles per week.
Last year, my goal was to run an average of 10 miles per week.
Unfortunately, my dog ate my planner where I had tracked my weekly miles for the first half of the year. She literally tore that thing to shreds, but I know I was around 10 miles every week.
Doesn't she look innocent?… Haha not!
For the second half of the year, I have a record because I created a fantastic spreadsheet to track my runs. I saved it in my Google Drive, where it was save from my mischievous puppy.
I averaged just over 14 miles per week. It's probably safe to say that I met my goal of averaging 10 miles per week.
Weigh 150 pounds or less by the Salt Lake City half marathon and 145 pounds or less by the Air Force half marathon
I almost abandoned making a weight goal for this year. Every year for the past 4 years, I have set a weight goal, and failed to achieve it.
Why?
I didn't have a good reason. The weight goal was just for vanity, nothing more.
Vanity is a terrible reason to set a goal.
This year, my weight goal is tied to performance.
Matt Fitzgerald's book, Racing Weight, is incredibly insightful on the topic of getting to your body's ideal weight to achieve your best performance. Based on this book, I calculated that my racing weight is 141 pounds.
My actual racing weight might differ, so I'm not stuck to that specific number. But I do want to get closer to maximize my performance.
Financial
Increase our net worth by $20,000
This one is pretty self-explanatory. I would like to set this number higher, but since we are building our new house and plan to move in around July, I'm going to be a bit conservative.
Cash-flow all house improvements/Stay Debt-Free Except for the Mortgage
We will have several large expenses when we move in to our house. These include closing costs, a fence, sprinkler system, and grass seed/sod to start our lawn. None of these are included from the builder.
Continue credit card hacking strategy
In 2018, we started learning about credit card hacking. We plan to take a bucket-list 3-week trip to Europe in 2020 or 2021. I won't detail our strategy here, but we plan to do this trip entirely on points. I will write a post about this and link to it later…stay tuned!
When we got pre-qualified for our new house, we had to stop opening new cards, so our strategy is paused until we close (in July). Until then, we are earning points for normal spending on the cards we already have.
Professional Development
This Fall, I started my Master of Business Administration.
I plan to take 1 course per term through the year, completing each with a B or higher. I've got to admit that school isn't the highest on my priority list, but it is something I need to complete for my career in the next 5 years, so I might as well start chipping away at it.
Social
Dedicate 1 "Date Night" per week
That's the only social goal I have. Maybe I need to set a goal to make more social goals?
…but I'm an introvert…
(that's why I write a blog and don't have a YouTube channel)!
Personal Development
Read 2 personal development books per month.
This year I got a library card, which has really helped keep my book costs down. They have just about every book on my reading list!
I also have an Audible membership, which helps me boost my book content by allowing me to listen while I run.
If you want to try Audible for yourself, you can get one month free and 2 free audio books to start!
Final Thoughts on Goals
Goals replace resolutions.
The beginning of a new year is crucial because you can set the direction and your intention for the entire year.
Turn your resolutions into goals.
Break those goals down into smaller goals and focus on your smaller goals each month. Take the year one day, one week, and then one month at a time.
This is what I did to complete 2,018 miles in 2018. I had to break the big goal down into how many miles I needed to cover each week.
[convertkit form=878335]
When you break a large task down into smaller ones, it becomes easier to take it on!
How do you eat an elephant?

One bite at a time.
Be sure to like my page on Facebook, follow me on Pinterest or Instagram to become part of the community.
Live Happy,
Alexis
About Me: I'm Alexis, Founder of RunningMyBestLife! I am an avid recreational runner, half marathoner, wife, dog mom, busy professional, downhill skier in Northern Utah. My mission is to help new enthusiasts fall in love with the sport of running. I believe that running is a catalyst to taking control of your life and living your best life by design. Learn More –>